At A2Z Building Inspections we also perform staged/progress building Inspections to homes during construction all over Adelaide, South Australia.
Trusting trades with your greatest investment can be a gamble.
Here we have a high pressure copper water pipe which should be fixed to the centre of the stud NOT on the edge for the possibility of a screw to penetrate the pipe. This may not leak or show up in a water pressure test but a few years down the track once pipe or screw corrode there will be a major issue to rectify.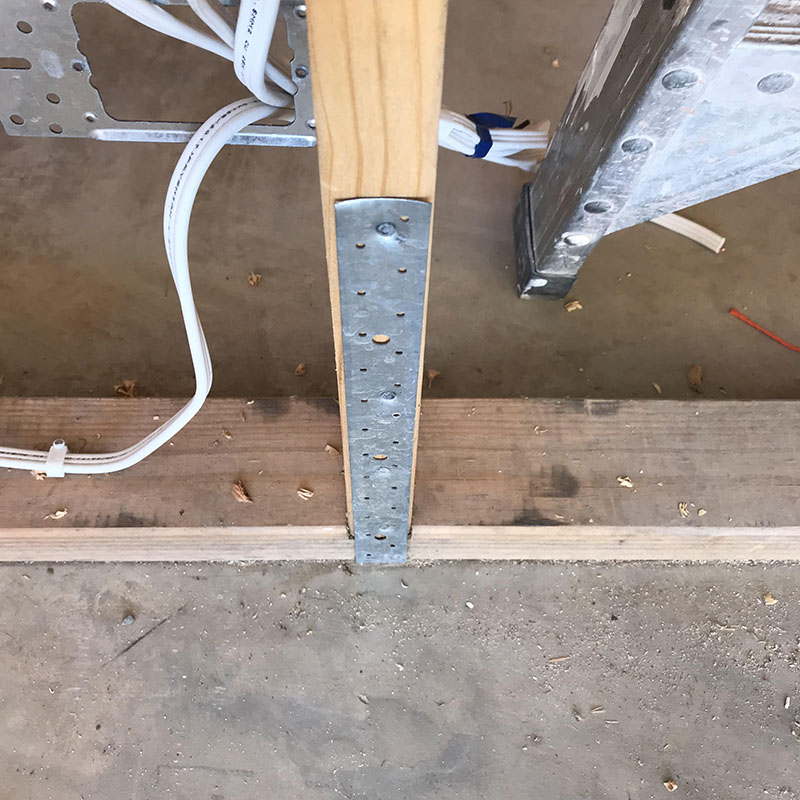 This house in Victor Harbor has not had any structurally rated fixings through the base plates anywhere in the house next to the uplift straps. Brick layers and plasterboard fixers were all onsite. Once trades had closed in all walls you would have never known that this extemely important item had been missed.
INVEST WITH CONFIDENCE!