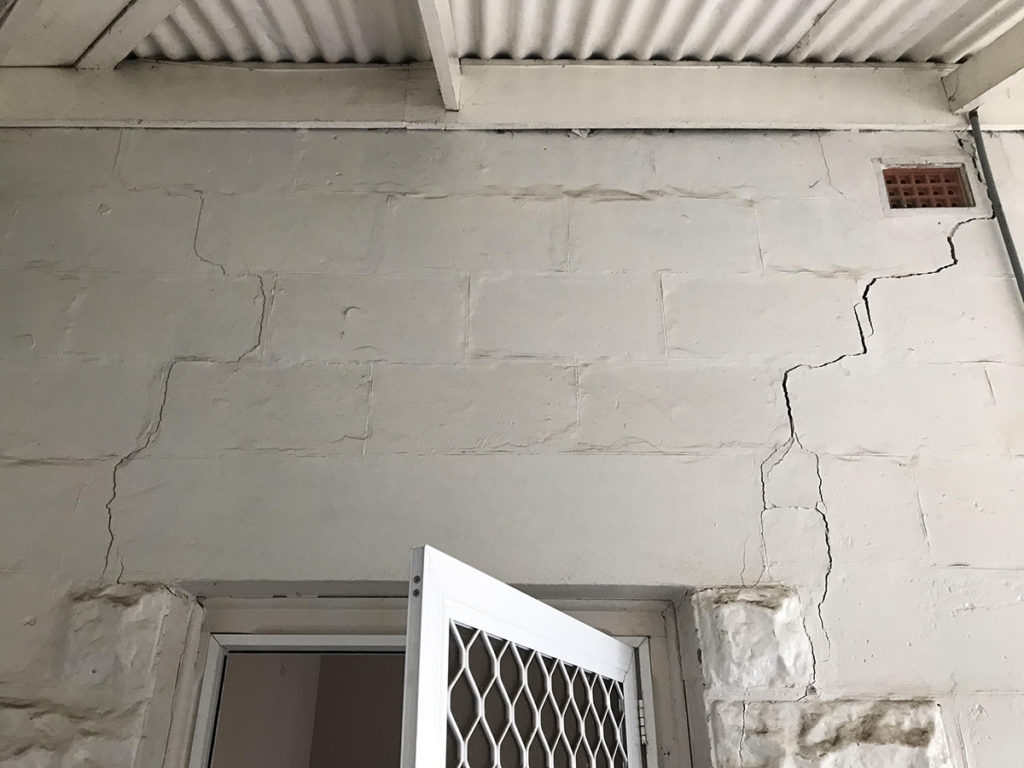 A good time to take note of the condition of your foundations and external structural walls is during a period of weather change, particularly in the colder & wetter months.
The absence of the sun and warmer days often presents problems with moisture around properties as the water does not get a chance to dry off and is further compounded by (usually) wet weather conditions at the same time of year. Paying close attention to water run off & storm water is essential in preventing damage caused by moving foundations, among other potentially costly structural issues.
A Pre purchase building inspection of a property in Brighton, Adelaide found some clearly visible external wall cracking.
Minor movements in the foundations can cause cracking. This often is caused by  changing weather conditions, insufficient diversion of storm water away from the foundation and or the surrounding perimeter of the dwelling.
When I perform a pre purchase building inspection I always pay attention on what direction storm water may be likely to travel and will give you a recommendation if needed to help you avoid and future issues like this.
A preventive solution is cheaper and better than fixing damage caused.
INVEST WITH CONFIDENCE!