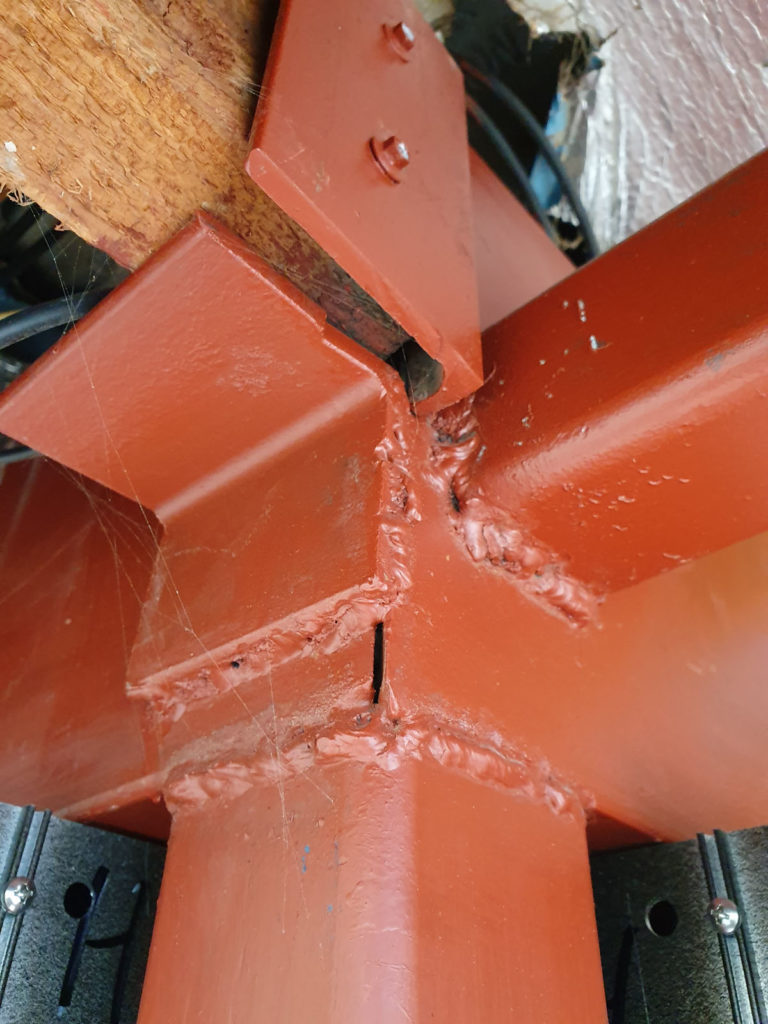 Ever wondered how modern building structures suddenly collapse on people?
Structural beams, posts and lintels that have been welded by a person who is not qualified can be disastrous.
This is a extension being performed in Adelaide,  South Australia and has had  4 meters of a structural external wall removed needing a post and a steel beam installed to replace the wall. These welds have minimal penetration to the steel surface and will crack over time causing catastrophic consequences in the future.
A2Z Building Inspections performed a staged building inspection and provided the client with a staged building report with several major issues listed. All welds were rewelded by a qualified experienced welder eliminating future issues.
Staged building and pre purchase building inspections will save you money and heart ache in the future.